y
About Us. 
We're a husband-wife team and we love photography.
We are crazy in love with each other, and we couldn't imagine anything better than working together doing what we love, photographing couples who are also crazy in love!
Michael comes from Virginia, USA, and Carina from Munich, Germany.
Our story is a fun one to tell – it involves  youthful love letters between a Virginian country boy and a Bavarian city girl, crossing the ocean alone while still teenagers, moving to Germany with $80 to our name and often times ends up in Rome, Paris, and twice found us at the Pyramids.
Our story includes picking up a camera, seeing the world and wanting to tell stories.  We have been blessed to photograph weddings in Germany, Italy and now, Virginia.
We found our passion in creating images that are timeless but fun, elegant but real. Together with you, we want to tell your story!
Your Wedding Photography Experience
We would love to discuss your wedding day with you. We are committed not only to making your wedding day beautiful, but also less stressful!
If you would like to learn more about us, or for questions about pricing, send us an email at info@michaelandcarina.com or call us at (757) 401-2551. Also, be sure to check out our FAQs.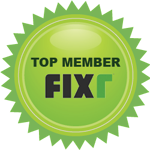 Photography Virginia Beach, VA
Williamsburg – Richmond – Norfolk – Photographers
Follow the links above to view our listings on Thumbtack, Fixr, WeddingWire, and Wedding.com.